The miracle is in the paths we travelled on Earth.
The miracle is in the people we have met.
All these miracles are in the art works we make.
Throughout our journey of life,
we have found the miracles by meeting with
great people, great nature, and great art.
Cherishing memories of miracles, we create pieces,
shines more than jewels, touching people's heart.
Each and every art piece is hand-made
from glass and earthenware
with commitment to design, function, and safety.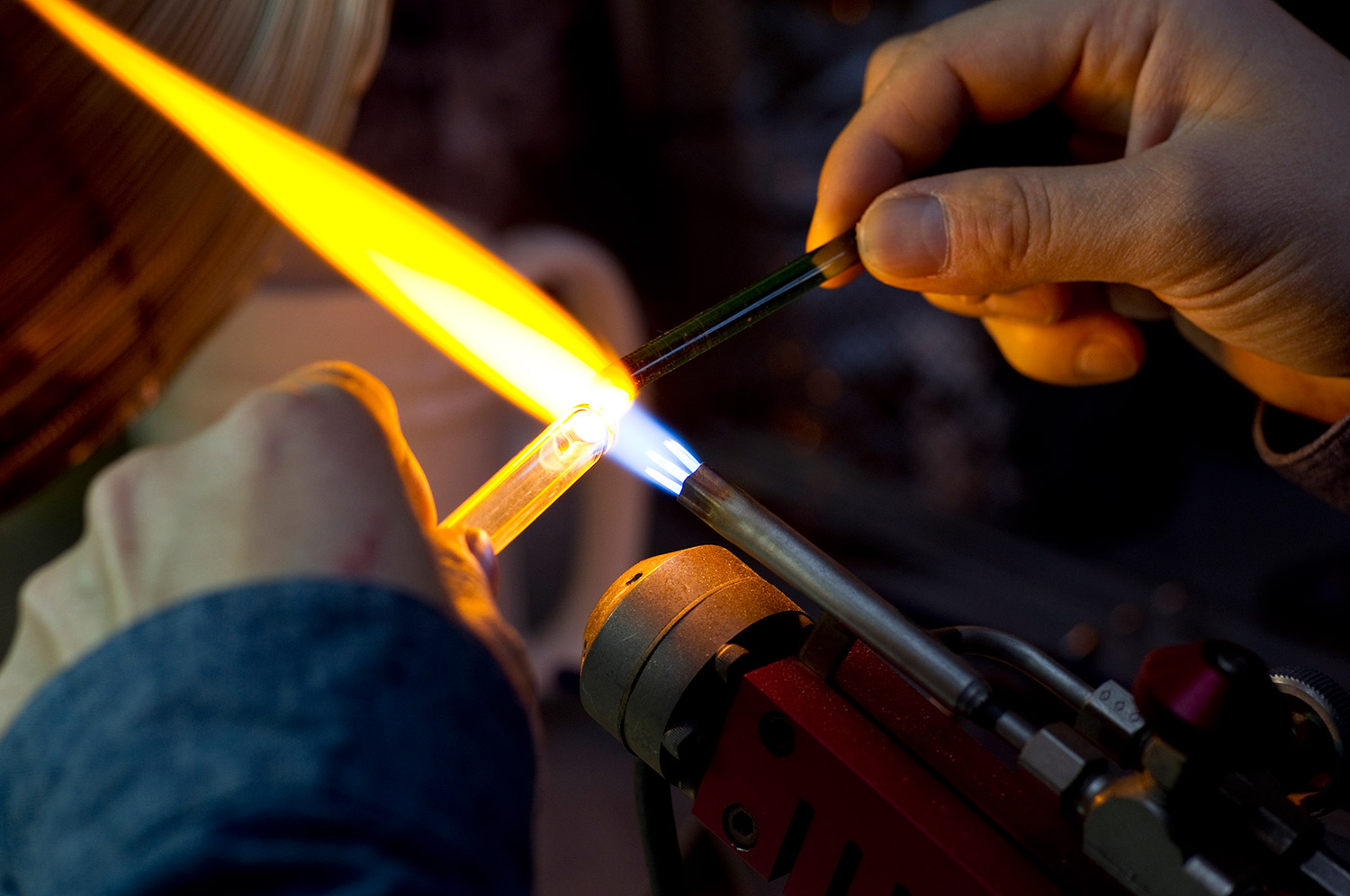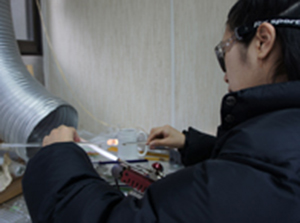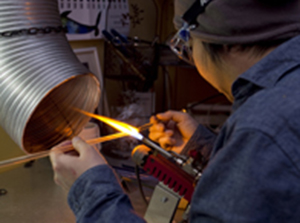 Light and strong
Borosilicate Glass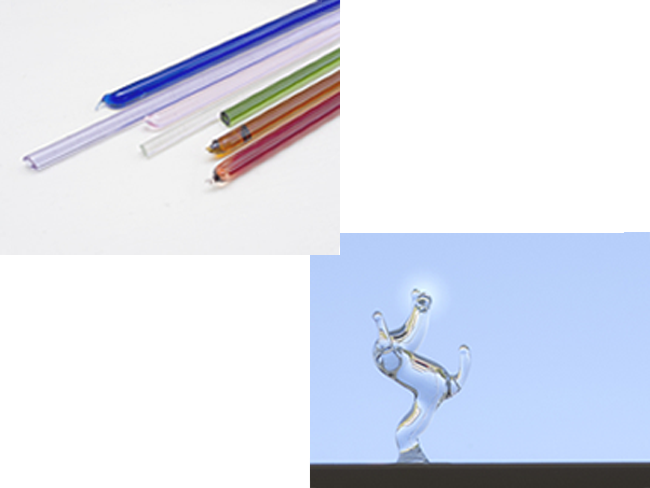 Tabinokiseki glass accessories are fabricated with highly transparent and beautifully coloured borosilicate glass.
This type of glass is characterized as being lighter but stronger than the conventional one. So for those who were concerned about the "weight" of a glass accessory or feeling "too fragile" to keep it for a long time, it is actually an accessory that you can feel comfortable.
Also, if it happens to break, borosilicate glass does not shatter so it is relatively safe and can be repaired in most cases.
Therefore, the desire to use your favourite accessory for a long time is realised in the way you choose the glass.
■Regarding the repair from damage by dropping

The glass accessory can be repaired even damaged by dropping on the floor as far as it is purchased at Tabinokiseki.
Repairs are possible in most cases, even those that have cracks in them.
*To repair, we dissolve the broken part in high temperature to fix it, so please be aware that the shape may change slightly from the original.
Standard charge: 1080JPY + return shipping fee.
For certain case, the repair may not be possible at the standard rate, we will inform you before fixing.
At first, please contact from "Contact Us" page.
Tabinokiseki ITOSHIMA SHOP
Business hours:10h-17h (Japan time)
Closed:Third Tuesday
Fukuoka-ken Itoshima-shi Shimakoganemaru 1870-11, JAPAN
Nearest bus stop:
Please take Showa Bus 昭和バス at Maebara Station 前原駅 and get off at Bus stop "Shimacyuu iriguchi 志摩中入口"
TEL:092-327-1115 (Call from Japan)
+81 (0)92-327-1115 (Call from abroad)
FAX:020-4622-6241
Mail:info@tabinokiseki.com
Parking Lot:8 units mini bus parking possible
Microbus parking available.
※Microbus comes from prefectural road 506 side.
Open during the Golden Week
The business hour during the New Year Holidays may subject to change. Please check our website or contact us via phone before your visit.
Please feel free to contact us by e-mail or phone for inquiries regarding news gathering, media-related matters, business, and internships.